Kitchen Accessories
Vegetable Slicer
₨960
Main Features:
Made from high quality material

Creative design , Eco-friendly ,non-toxic

You can cut the tomato,fruit,potato,lemon and other round stuffs.

You can also use it as a pastry clip,a good kitchen tools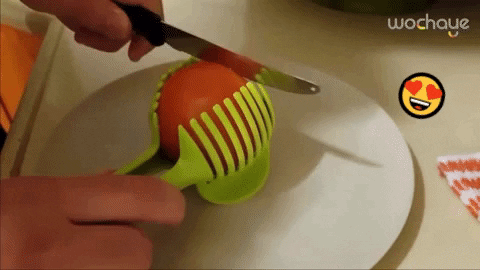 Here's Why You'll Love This:
Durable and Ergonomics Design: Vegetable Slicer holder have a locking design at the end of handle, so you can slice the fruit vegetable easily and comfortably

High quality Food Grade: This vegetable slicer is completely food grade safe.

Extensive Use: Not only use for tomato and potato, but also guide for lemon and other round fruits and vegetables onion, citrus, oranges and limes

Easy to Clean: It is easy to clean and dishwasher safe.
Shipping
Shipping will be managed by wochaye.pk
We are the first and ONLY eCommerce platform to ensure FREE shipping within 24 hours (in major cities). Other than major cities, shipping will take 48 Hours.
Package
Your parcel will contain:
1x Vegetable Slicer
Return
In case, the product is damage or not up to your standards, you can return us the product and get your complete payment.
Warranty
All of our products are so up to the mark that we offer 7 days check warranty on all of the products. Which means if you didn't like the product regardless what the reason is, you can still return us the product.
Refund
Damaged Product Guarantee: We are so confident to our shipping protocols that we will give you full refund with no question asked, in case you receive a damaged product.